University of Life Sciences gets highest ranking among Estonian universities in its field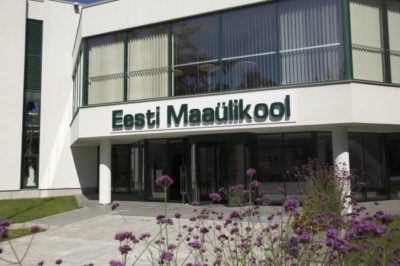 QS Intelligence Unit, an organisation ranking the world universities, recently published this year's rankings where the position of Estonian University of Life Sciences has significantly improved.
When over the last years, the university had taken a position between 51–100 in the QS World University Rankings by Subject in the fields of agriculture and forestry, then based on new data, the university has risen among the 50 best. Without a concrete position, the rankings have highlighted three more subject disciplines of the university: Veterinary Science, Environmental Science, and Land and Water Science.
Mait Klaassen, the Rector of Estonian University of Life Sciences, has said that over the years, the university has firmly pursued its own agenda, promoting and valuing its own fields of study. "The high ranking didn't come easily and is a result of consistent determined effort. This is acknowledgement of the whole university staff for hard and high-level work. Thank you for that," said Klaassen.
In a letter sent to Estonian universities, Zoya Zaitseva, the Regional Leader of the QS Intelligence Unit, congratulated the university of life sciences for its 48. position in rankings and confirmed that this is the all-time highest ranking of any Estonian university in the world. She also expressed her delight that other Estonian universities have improved their rankings as well.
Source: EMU website.